Sunday 1st October - Sunday 15th October 2017
(Seminar itself on Wednesday 4th and Thursday 5th October)
The 40th Joint Mineralogical Societies of Australasia Seminar.
Hosted by The Mineralogical Society of South Australia
Subject will be: Copper Minerals - Copper State
Venue: Hahndorf Resort Conference Centre
Excursions will be held pre and post Seminar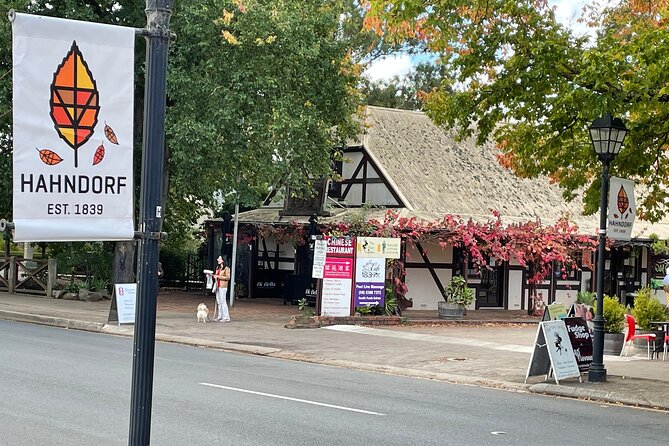 Message from the Convenor

The Seminar is ready to roll. Itࡠgrand venue: Adelaide Hills in spring, in Hahndorf, one of Australia୯st popular tourist destinations.

There is a diverse range of speakers, from Ohio State University, U.S.A., New Zealand and all Australian States.

Herewith a list of topics covered in the two days of presentations, with a third day available for micro-mount examination of specimens and a swap and sell.

This will be augmented with four days of field trips and collecting at many different sites, some rarely visited. A very wide range of mineral specimens are potentially available.

These trips have already been posted on line, for all seminar participants.

One day has been set aside for a visit to the Annual Exhibition of the Adelaide Gem and Mineral Club (South Australiaଡrgest buying opportunity with good displays of minerals)

A seven day trip to the Olary Province and Broken Hill, with again very interesting collecting opportunities, in locations rarely available, will conclude the programme for the 40th Mineralogical Seminar.

There are only a few days for you to have left your registration in by the 27th September. For that Mineralogical treat of the year, come and support all the speakers and those that have worked to make this event something special.

Harold Gallasch
21st September 2017
Convenor
(08) 83887218
gallasch@bukartilla.com.au

The 2017 seminar formal proceedings will take place over 2 days, the Wednesday 4th and Thursday 5th of October with various activities including field trips scheduled from October 1st through to the 15th.

This will also coincide with the Adelaide Gem & Mineral Club show on October 7th and 8th. Additional field trips are also planned to the north of the state, and to locations and collections in and around Broken Hill.

The Seminar will be based in the historic German settled village of Hahndorf, only 30 mins drive by car from Adelaide City. A range of accommodation options are available including at the seminar venue. The theme is ﰰer Minerals - Copper State究en South Australiaॡrly copper mining history. A list of lectures and guest speakers will be provided in due course. A number of field trips to copper, uranium and phosphate deposits are currently being planned. You could also choose to visit one of the dozens of wineries in the region - and there୵ch more to do and see !!



Contact : Harold Gallasch
Phone: (08) 8388 7218
email: gallasch@bukartilla.com.au

Seminar Registration Form
( as of 13/08/17)

(as of 13/08/17)

Full Seminar Program
(as of 13th September, 2017)

Speaker List
(as of 21 September 2018)

Please be aware that correct banking
payment details for the seminar are:
BSB: 105157
ACCT: 586072240

Vehicle information for delegates attending trips
(as of 13th August, 2017)

Broken Hill Field Trip information
Broken Hill Minerals
(as of 13th September, 2017)

Hahndorf Tourist Park Map
(as of 13th August, 2017)

October is usually a popular and busy time in Adelaide Hills and Hahndorf. Although Hahndorf does have ample accommodation the venues do advise that bookings should be made early.

The Seminar will be held at the ᨮdorf Resort Tourist Park稥re there is a range of accommodation including caravan and camp sites.
Hahndorf Resort Tourist Park
145A Mt Barker Road, Hahndorf
www.hahndorfresort.com.au
enquiries@hahndorfresort.com.au
Freecall: 1300 763 836
Phone: (08) 8388 7921
Some of the other venues, about which information can be found on the internet, include
The Hahndorf Old Mill Hotel
98 Main Street, Hahndorf
www.hahndorfoldmill.com
email: admin@hahndorfoldmill.com
08 83887888

Hahndorf Motel
60 Main Street, Hahndorf


www.hahndorfmotel.com.au
facebook/thehahndorfmotel

The Haus Studio Apartments
34 Main Street, Hahndorf


www.hausstudioapartments.com.au
facebook/hausstudioapartments

The Manna of Hahndorf
25 Main Street, Hahndorf


www.themanna.com.au
facebook/themannahahndorf

The Hahndorf Motor Lodge
35a Main Street, Hahndorf
www.hahndorfinnmotorlodge.com.au
facebook/thehahndorfmotorlodge

Stables Boutique Motel
74 Main Street, Hahndorf


www.hahndorfstablesmotel.com.au
email: k.thomas46@hotmail.com
08 83887988

Oats Cottage of Hahndorf
9 Auricht Road, Hahndorf


www.oatscottage.com.au
email: admin@oatscottage.com.au
0447 814 689

Amble at Hahndorf
10 Hereford Ave, Hahndorf


www.hahndorf.co
email: amble@hahndorf.co
0484 648 464

Hahndorf House B&B
27 Auricht Road, Hahndorf


www.hahndorfhouse.com.au
email: stay@hahndorfhouse.com.au
0412 014 217

Hahndorf Oak Tree Cottages
47 Main Street, Hahndorf


www.oaktreecottages.com.au
email: info@oaktreecottages.com.au
08 7070 0073
The above are all within walking distance of the seminar venue.

There are several other accommodation venues in adjacent towns or 20 mins down the freeway there are many motels on the Glen Osmond road, the entry to Adelaide. For further information, contact Adelaide Hills Information Centre on 1800 353 323 or visit www.adelaidehills.org.au